We will notify you when available again
CB01 GMT NK60
100% Circularly produced
100% Recycled Stainless Steel – 1.4441 PuReSteel ®
39mm diameter
Repurposed Soprod  C125 automatic GMT movement
200m-600ft water-resistant
Handmade sustainable leather strap
87.59% sustainability score
100% Swiss made
---
From CHF 241.67 /month with

Or pay immediately with your debit or credit card.
Add to basket
Reviews
Our factory direct promise
All inclusive price (shipping, duties & VAT included)
5 years international warranty
100% fulfilment guarantee
Design DNA
The CB01 GMT NK60 is a raw and "naked" watch by design an technical conception. Essential in all its lines and finishes. It has been designed and produced to have the least impact on the environment. Only the functionally necessary has been produced. Nothing is superfluous, like it should be for a tool watch.
The 1960s were the original skin-diver case era. The lume of the skin-diver watches from this time has become light-brown.
The SLN « Old Radium » (which is clearly a faux-patina!) allows the CB01-GMT to meet the watches coming from this decade. The white arrow contrasts harmoniously with the lume color and keeps the GMT function easily readable
87.59% Sustainability score
The CB01 GMT's construction, production process and local supply chain give it an 87.59% sustainability score. This makes it 2.09 times more sustainable than a comparably priced series watch.
Download the full sustainability report from the deep dive section.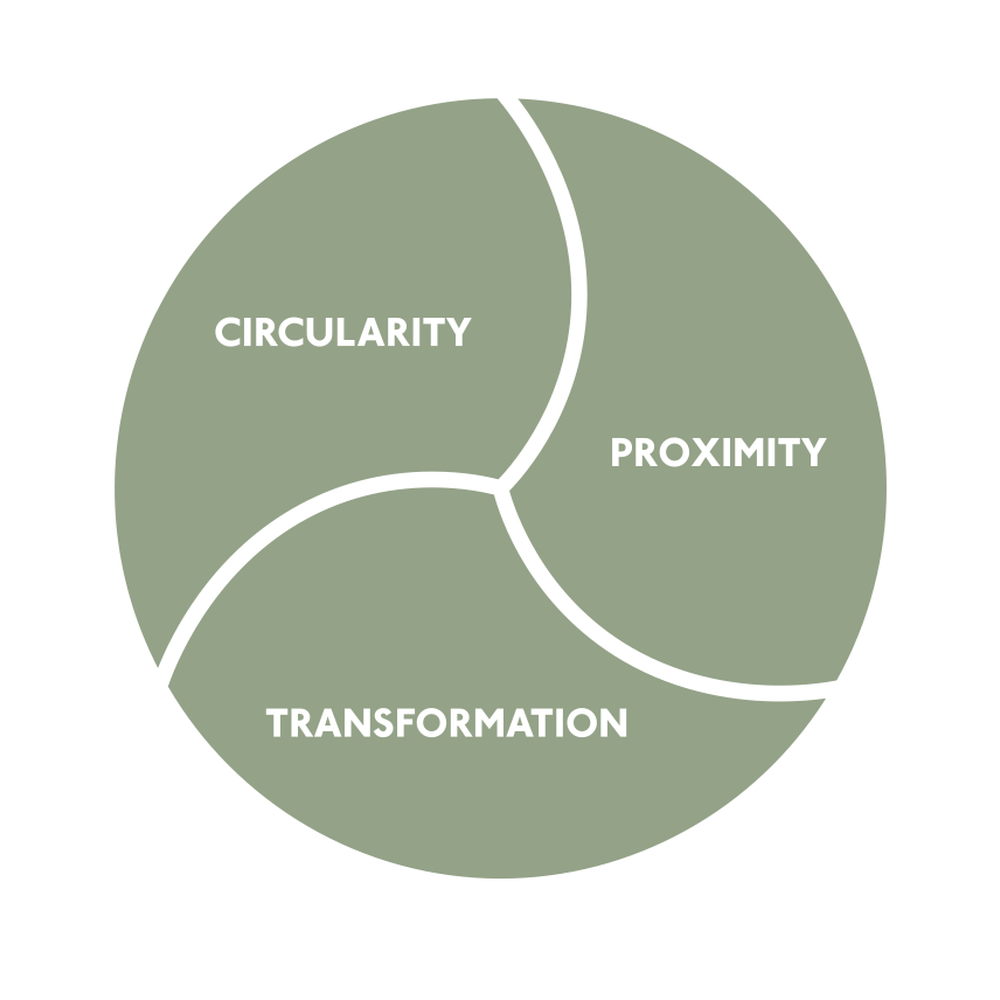 Circular production
When we first approached the project, we thought that we just had to use recycled materials to succeed. Soon we've realized that a true sustainable project is much more than that. It's about finding what is needed from an existing "circle", transform it into a new "circle" and, finally, make it ready for its future "circle". 

In fact, to produce in cycles.
 
"Through this watch, I try to do my job in a more virtuous way. It aims at pushing the watchmaking industry to question its design and production processes, and consider that changes are needed. And possible.
It is a tribute to the women and men whose work contributes to a better future, and an ode to craftsmanship and the people of watchmaking. A concrete step towards a more sustainable watch industry".  Cedric Bellon
Discover the project
The watch
Specifications
Type of Production
100% Circular
Swiss made
In-house production
Case Features
100% recycled 316L PuReSteel® stainless steel case-body
Repurposed 316L stainless steel from our factory scrap
Sapphire crystal
24H inner dial ring
Finishes
Brushed case-body, circular brushed lugs with polished bevels. Circular brused case-back
Vertically brushed dial with circular brused 24h ring
Dial
Double layer 100% recycled PuReSteel® vertically brushed dial
Old radium colour Superluminova ® on H, M and GMT hands and indexes
Strap
Hand-made genuine leather strap. Natural tanning without any chemicals. Stitching with natural linen cord and water-based glue. Pin-buckle made of repurposed 316L stainless steel from our factory scrap.
Sustainability score
87.59%. 
2.09 times more sustainable than a similar category Swiss made series watch
The movement
Movement
Repurposed Swiss made automatic Soprod C125 
Functions
Hours, minutes, seconds, date and 24H GMT hand
Jewels
25
Winding
Mechanical, self-winding, 28'800 bhp/4Hz
Power Reserve
Up to 42 hours
Deep dive with our resources and links
Reviews
This CB01 is great. One year ago I didn't know your work, now I with you a 100%. I don't feel I'm in line with what watch market is becoming… Even as a « young » collector. The emotional narrative and the people linked to the projects like yours are far more important to me. Kinda philosophical but in the end it's a part of my enthusiast DNA. I truly hope we will continue to chat, especially about your future projects! Once again, a massive thanks!